Squiggle nail designs add a trendy and creative touch to your manicure. These nail designs feature playful and abstract squiggly lines. Squiggle nail designs can be done in different colors.
Squiggle nails are usually done using nail art brushes or striping tape to create precise and curvy lines. You can combine them in different nail shapes like almond, stiletto, or square to suit personal preferences.
Recently squiggle nails have gained popularity on social media platforms. Whether you prefer minimal squiggles or bold and vibrant patterns, then check out our post to know more about squiggle nail design.
Short squiggly nails

Blue squiggle nails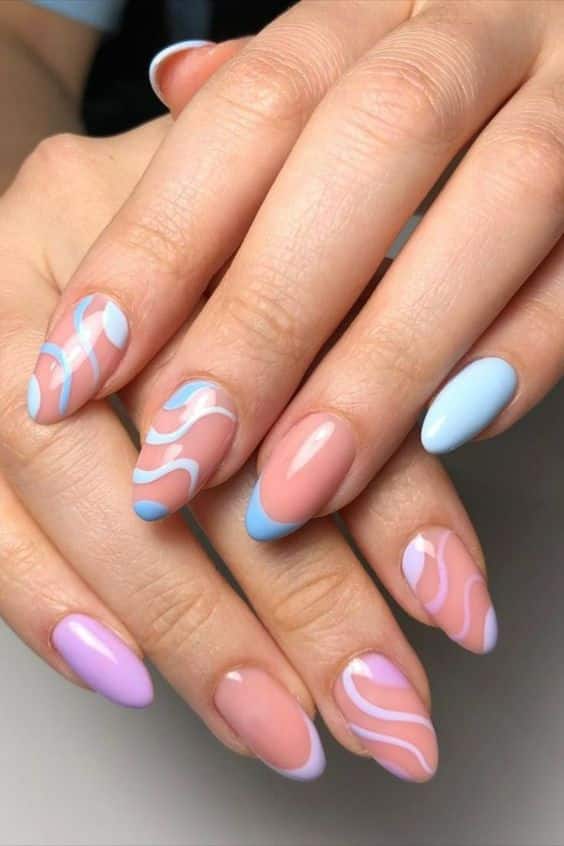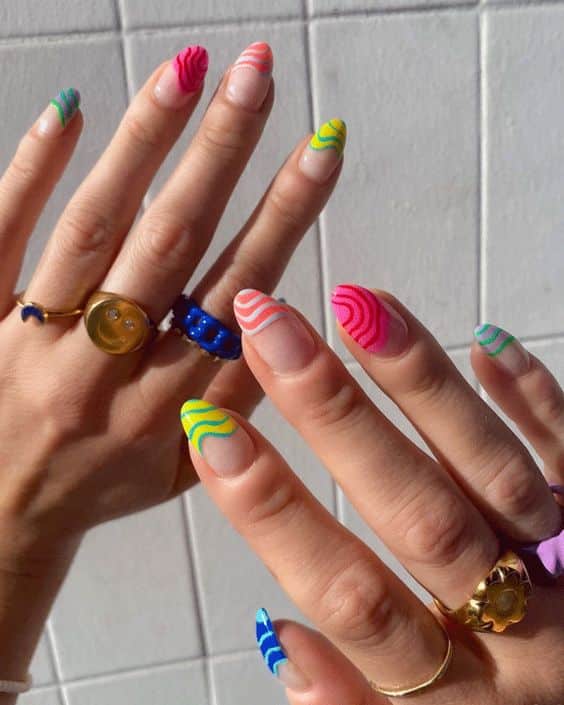 Squiggle nails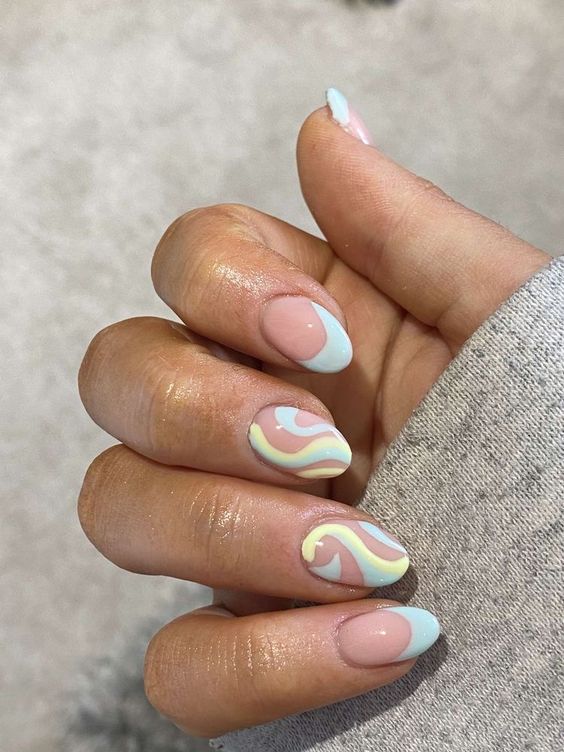 Purple squiggle nails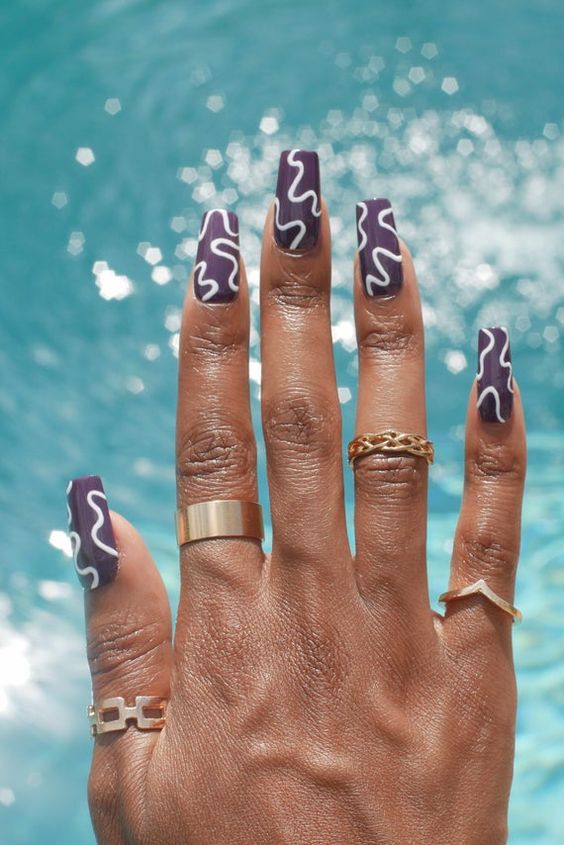 Squiggle nail designs simple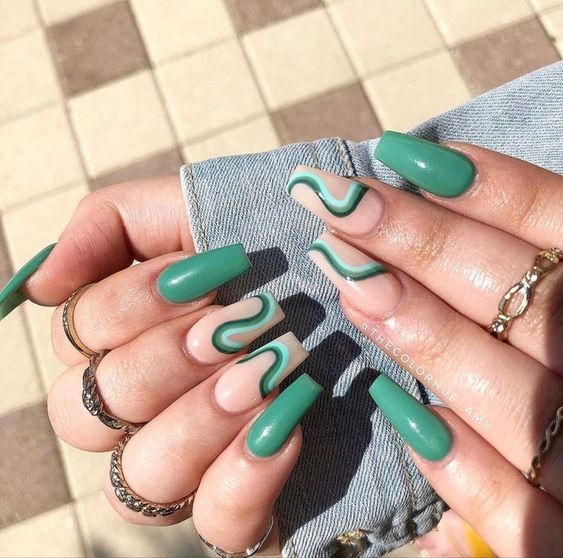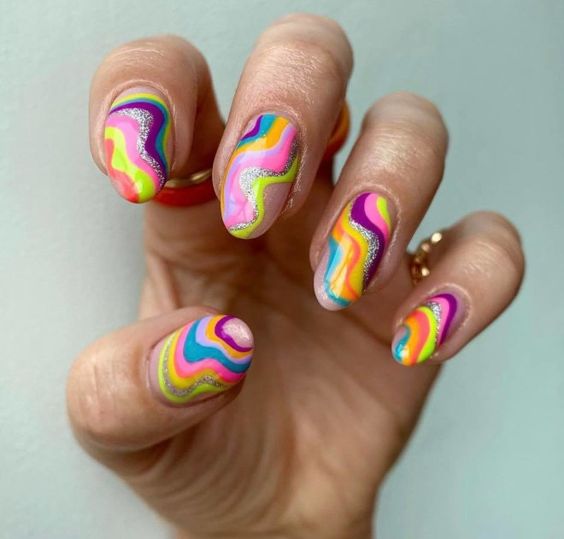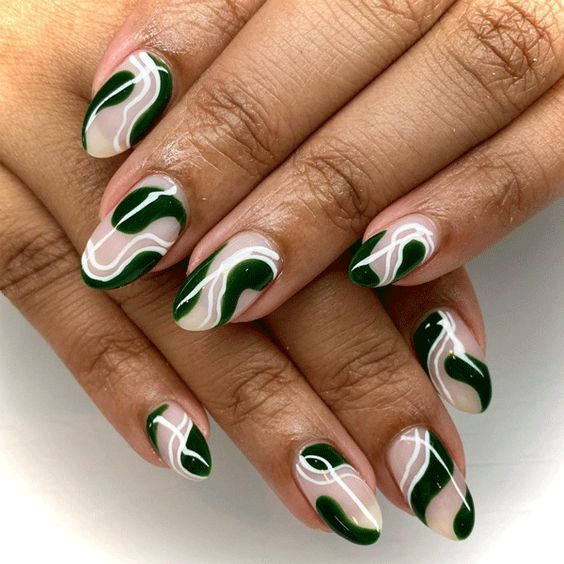 Squiggle nail designs acrylic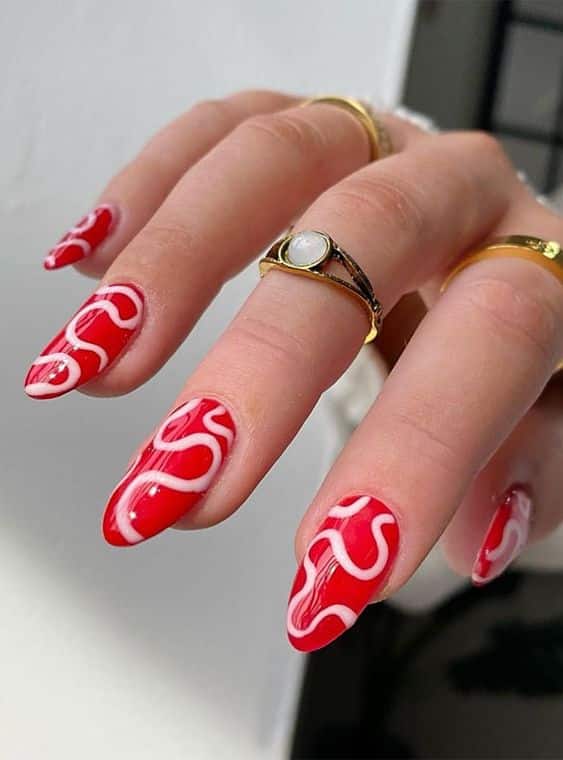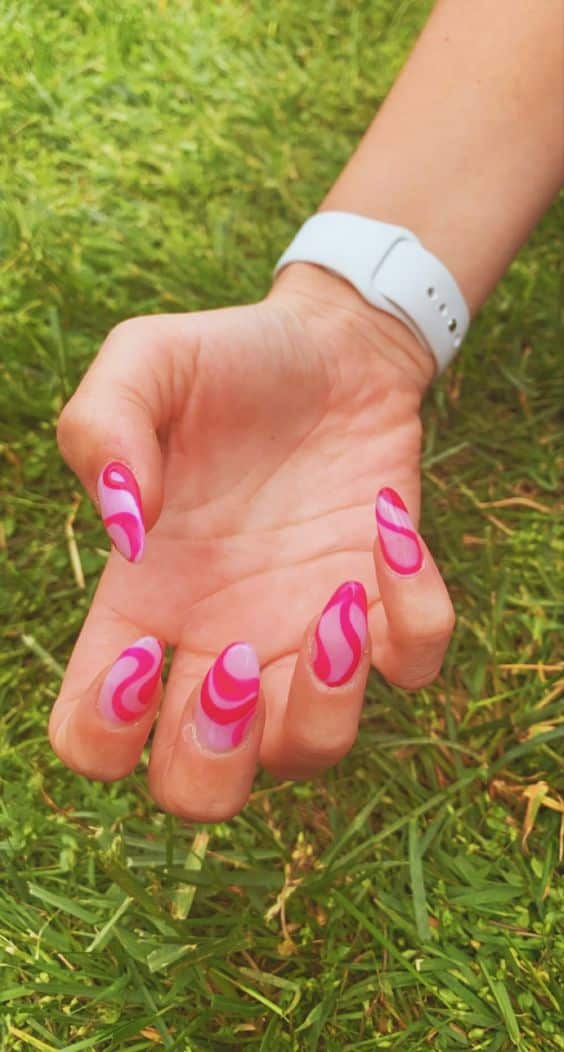 Squiggle nail designs short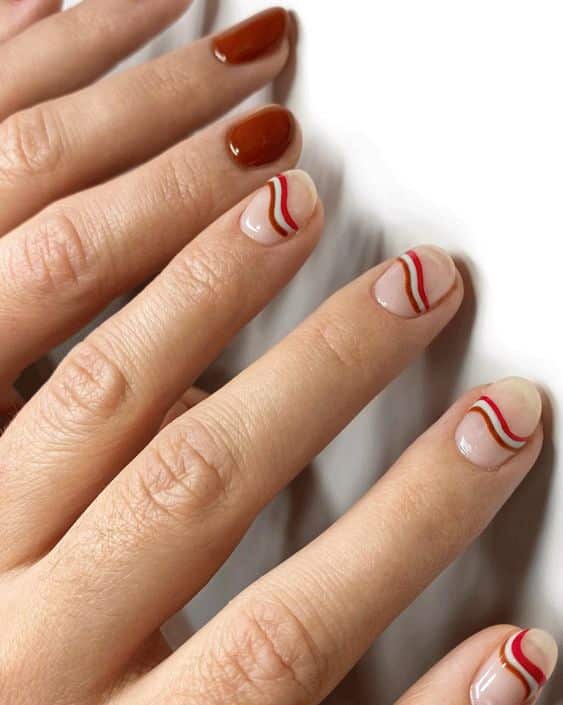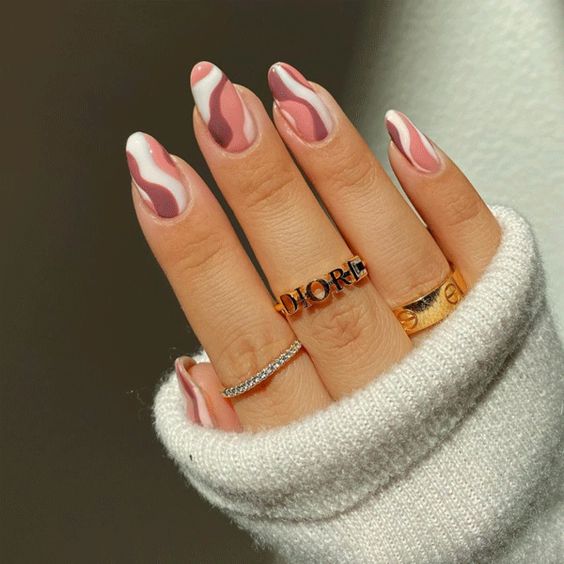 White squiggly line nails