Hi, Saree lovers here we have shared some collections of kanchipuram saree, If you are in search of the same then check out this post.
Kanchipuram silk sarees, also known as Kanjeevaram sarees, are a traditional and popular type of silk sarees from the Kanchipuram district in the state of Tamil Nadu, India. They are known for their intricate designs, rich colors, and gold zari work.
There are so many designs available in kanchipuram saree. Like floral designs, temple borders, Paisley patterns, dual colors, animal motifs, etc.
These Designs are trending now, you can observe that only plain sarees have to come with big zari borders in the olden days. But now a variety of designs has been existed. These patterns may change according to fashion, time, etc.
Image of Kanjivaram Sarees

Kanjivaram Sarees photos

Image of Original Kanjivaram Saree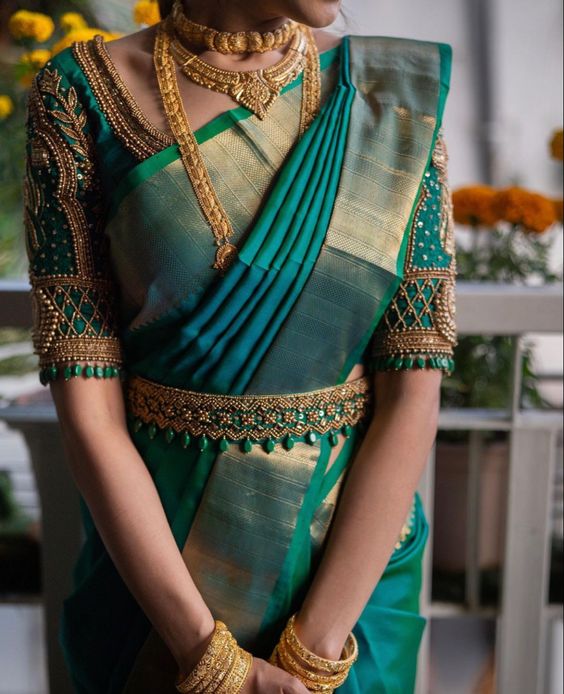 Original Kanjivaram Saree

Image of Kanjivaram Silk Saree for bride

Kanjivaram Silk Saree for bride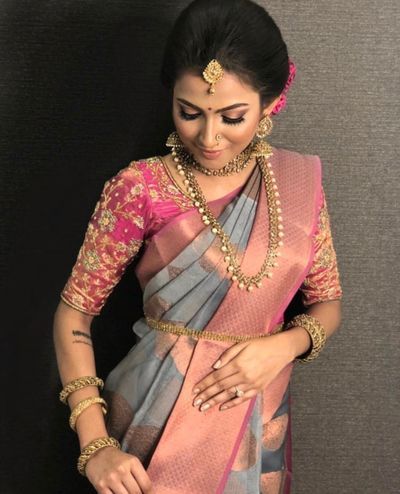 Kanjeevaram silk sarees online shopping

Kanchipuram silk sarees for wedding

Pure kanjivaram silk saree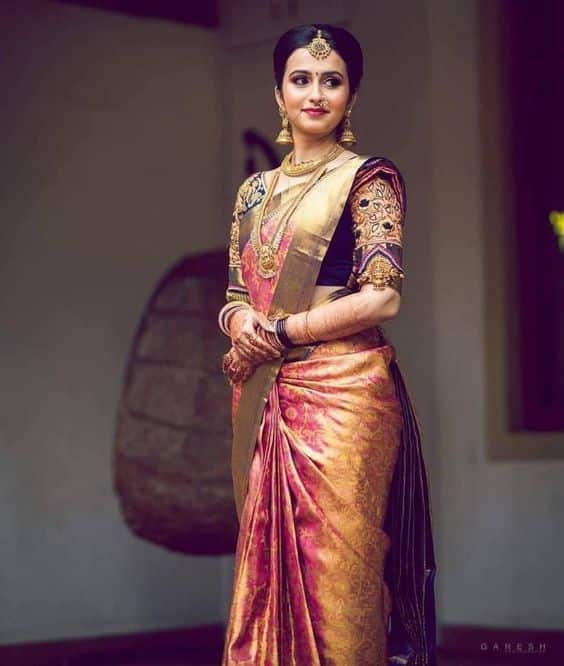 Kanjivaram saree latest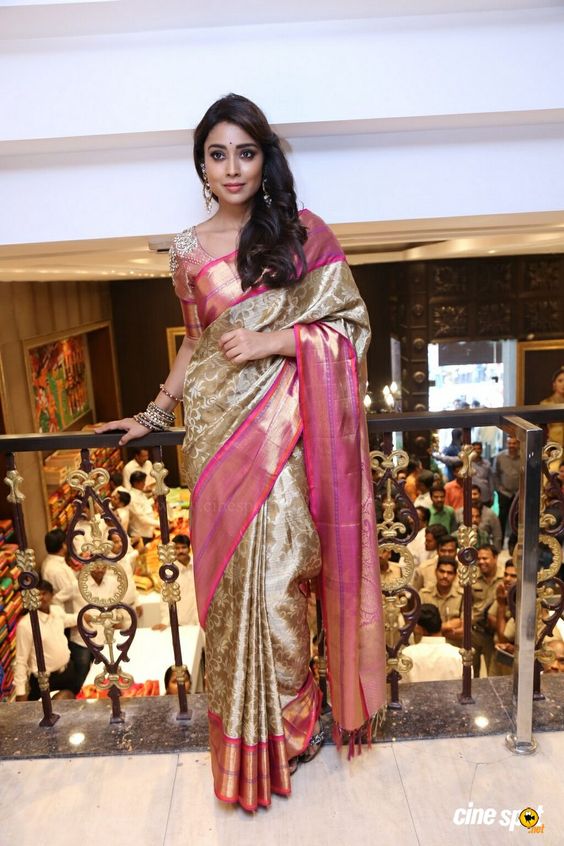 Conclusion:
Hope you loved these gorgeous kanjeevaram sarees. The trendy designs and patterns of Kanchipuram silk sarees may change with time and with the fashion industry. These are just a few examples of the current trend. You can try these sarees for your precious happy moments like weddings, baby showers, engagements, etc.