Ruffle sarees that feature ruffled or pleated fabric along the edge of the saree's pallu (the end that drapes over the shoulder) or along the border of the saree. These ruffles can be made of the same fabric as the saree or a piece of contrasting fabric and can be arranged in various ways to create different designs.
Some popular ruffle saree designs include cascading ruffles, layered ruffles, and ruffled borders. These sarees are considered statement pieces and are worn on special occasions.
You can accessorize a ruffle saree to enhance the overall look and make it more stylish. Here are a few tips for accessorizing a ruffle saree:
Opt for simple and elegant jewelry pieces that complement the saree's design. A pair of earrings, a necklace, and bangles can add a touch of elegance to the outfit. A sleek bun or a simple ponytail can keep the focus on the saree. Opt for minimalistic makeup to keep the overall look elegant.
Choose a small clutch or purse that matches the color of your saree to keep it simple yet stylish. Opt for a pair of comfortable high heels or a traditional jutti to complete the look. A belt can be used to cinch your waist and add definition to your silhouette, which can be a great way to accessorize your saree. A brooch can be used to pin the saree's pallu in place and add a touch of elegance to the overall look.
Latest ruffle saree designs
Ruffle Saree for wedding

Ruffle saree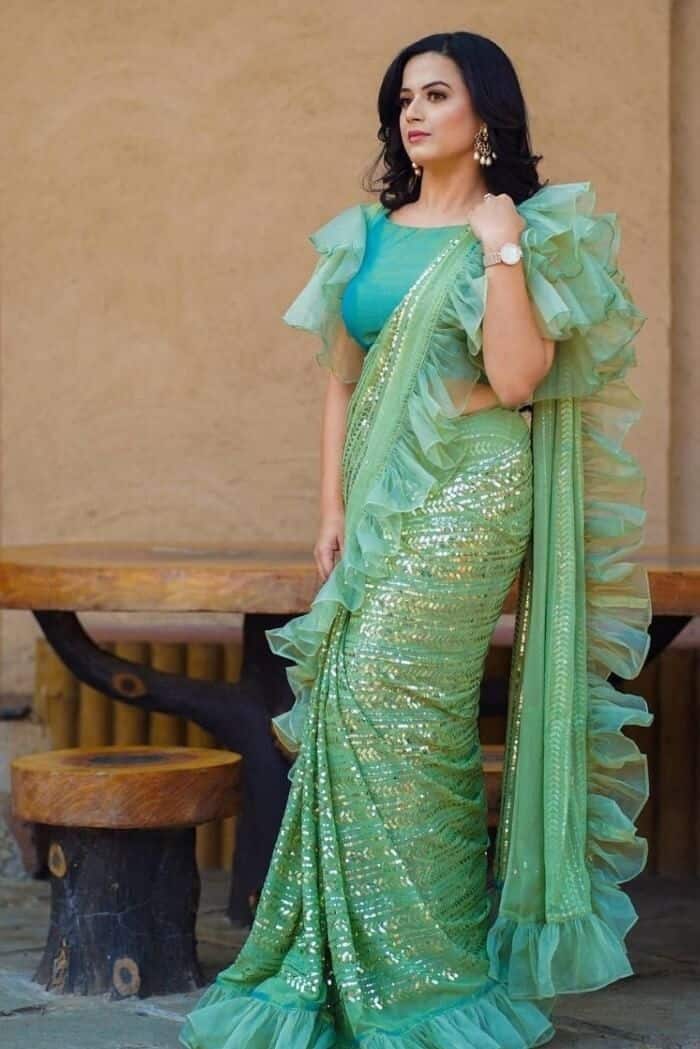 Frill saree

Frill saree design

Ruffle saree for wedding

Ruffle saree with belt

Frill saree designs

Designer ruffle saree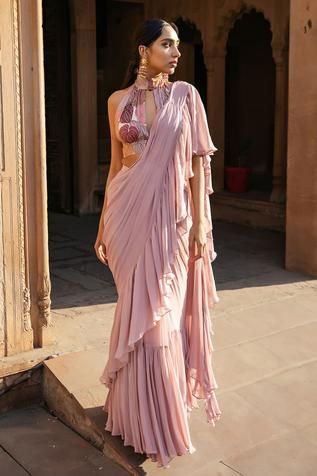 Latest frill sarees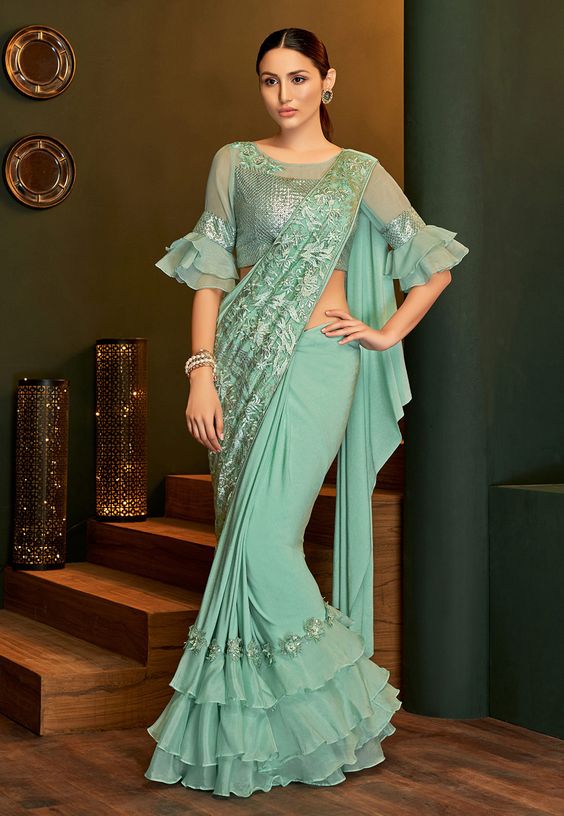 Conclusion:
Remember, the key is to keep the accessories simple and not to overdo it, as the ruffle saree itself is a statement piece. Hope you like these designs, add these designs to your list and wear it.