Back neckline designs of kurti for women are equally important and there are many types and patterns.
The back design of your kurti will make you look beautiful. Just as you have different designs for the kurti front neckline and sleeves, the back neckline can also be compared in different patterns and designs.
In this article, we have collected the latest back neckline designs available for women to try on their kurtis. You can definitely style your kurtis beautifully by making stylish and trendy back necklines. These designer patterns are perfect to make you ultra-stylish.
So, let us have a look at the latest back neckline patterns and designs for kurtis.
Stylish back neck designs for kurti

These back-neck designs will make your kurti look more stylish and attractive.
Latest back neck designs for kurtis

This whole-shaped kurti neck makes you look very sexy and beautiful.
Latest kurti design 2023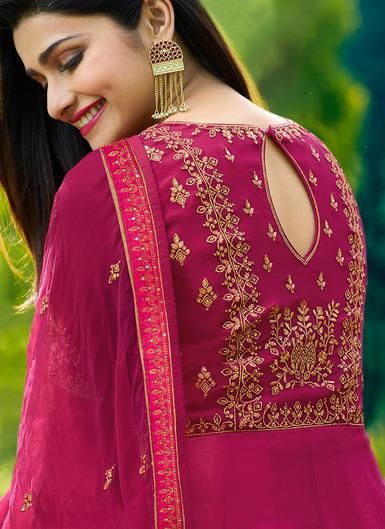 One button has been given at the back and a leaf-shaped design creates a new look on your kurti.
New kurti back design 2023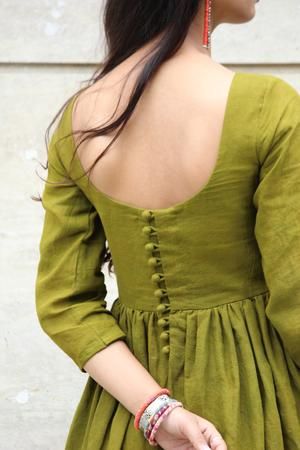 This is potli design which is running good in these days. you can give the same or contrast colour potli to your back neck.
Back side latest back neck designs for kurtis
One strip has been given in the back from the same kurti piece. You can give it any other shape too.
Back neck designs for kurta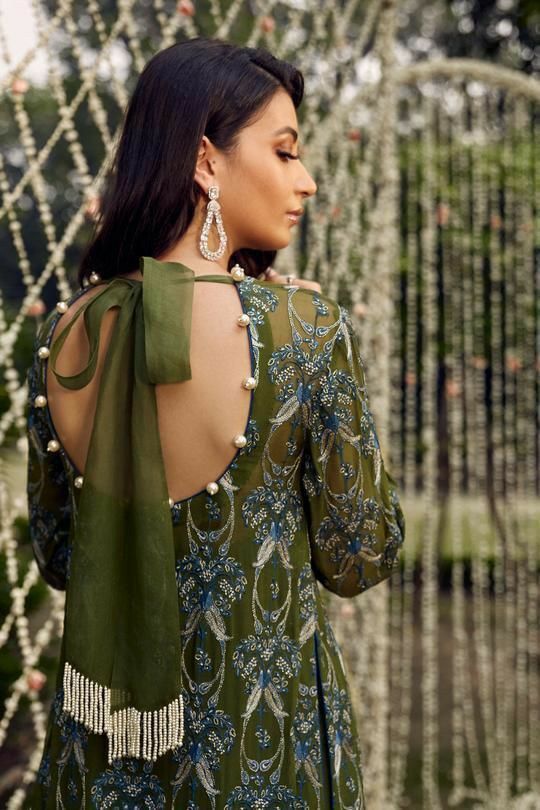 Here big pearls are attached to the back neck designs. It looks like a potli design.
Kurti back side design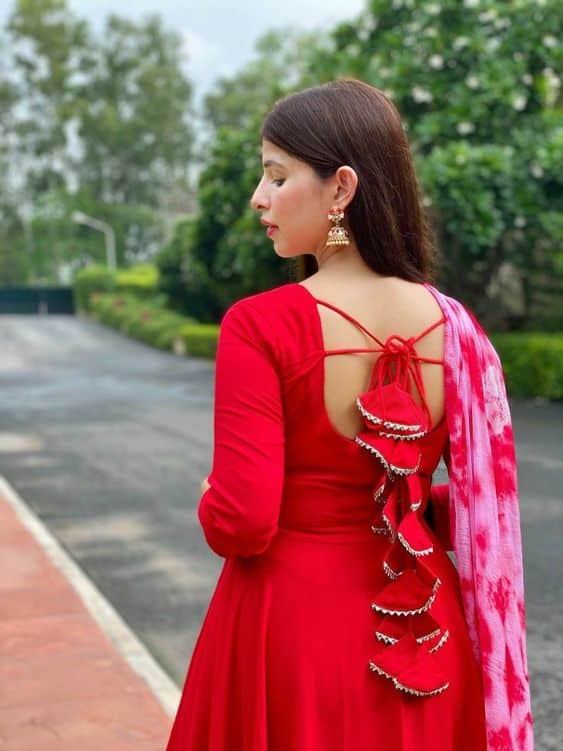 Latkan designs or dori designs are trending nowadays. These designs create a new world for fashion lovers.
Kurti back neck designs 2023

Here flower shaped buttons are attached at back.
Simple back neck designs for kurti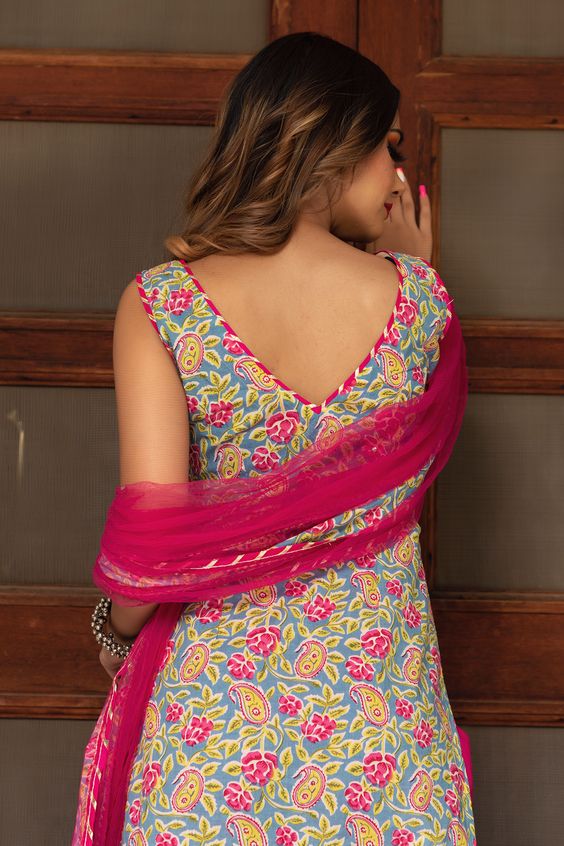 This is a v-shaped design that is very simple and attractive for daily wear.
Latest kurti back design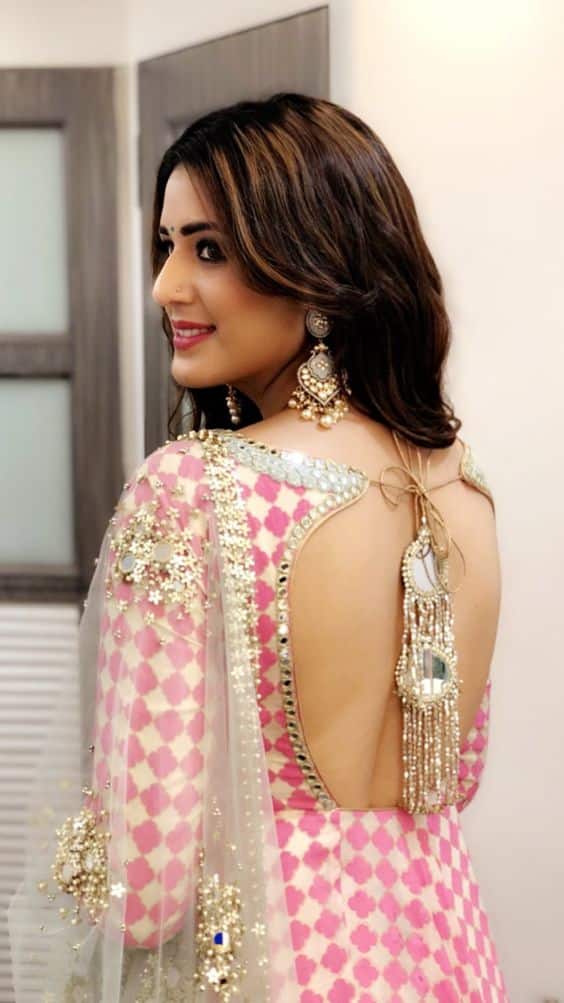 These are the sexiest designs for the new models. Here half back can be seen and a mirror ladkan has been attached along with the dori.
Neck designs for suits back

Simple kurti neck design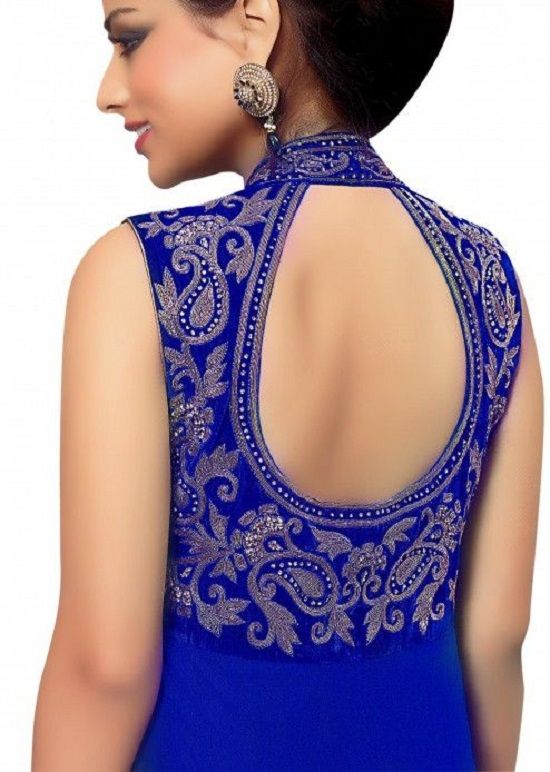 This one is round collar neck design kurti, to make it very fashionable you can give whole shaped designs at the back.
Stylish suit back design

Back kurti design 2023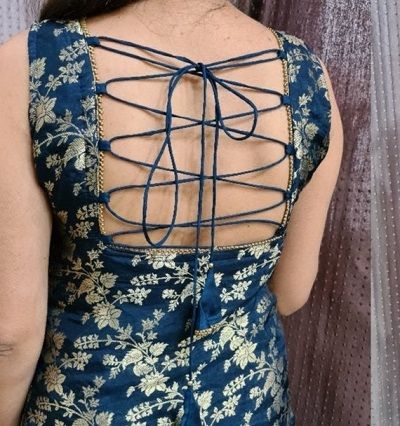 Kurti back design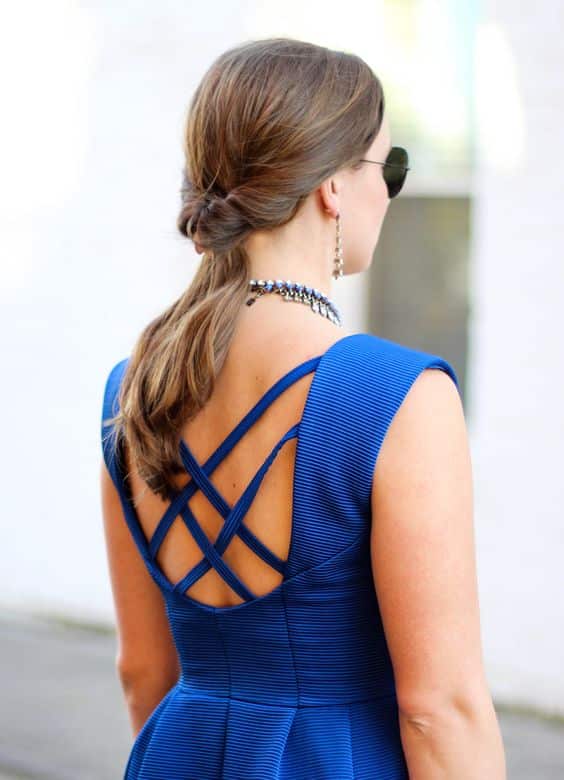 Kurti back neck design

Kurti stylish neck designs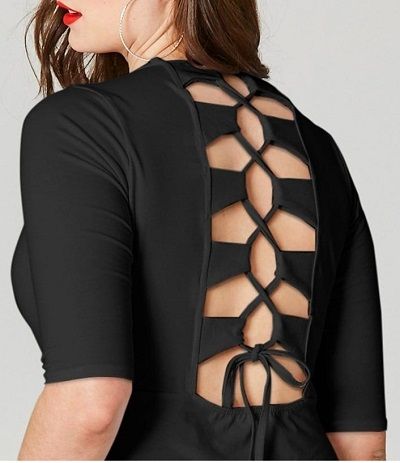 Conclusion:
Hope you loved these kurti back designs. You can show these designs to your tailor and get stitched stylish designs.