Are you looking for the latest trendy Kamar bandh designs for your wedding ceremony?
A Kamar bandh (belly chain), also known as a waist chain, is a type of jewelry that is worn around the waist. It typically consists of a chain or series of chains that are connected to a central decorative piece, such as a pendant or charm.
Kamar bandh (Belly chains) are often made of metal, but can also be made of other materials such as beads or shells. They can be worn for fashion or traditional/cultural purposes. They can be paired with a variety of clothing and worn to various occasions, such as parties or festivals.
Let us have a look at the different designs of the latest Kamar bandh.
Kamarband Design: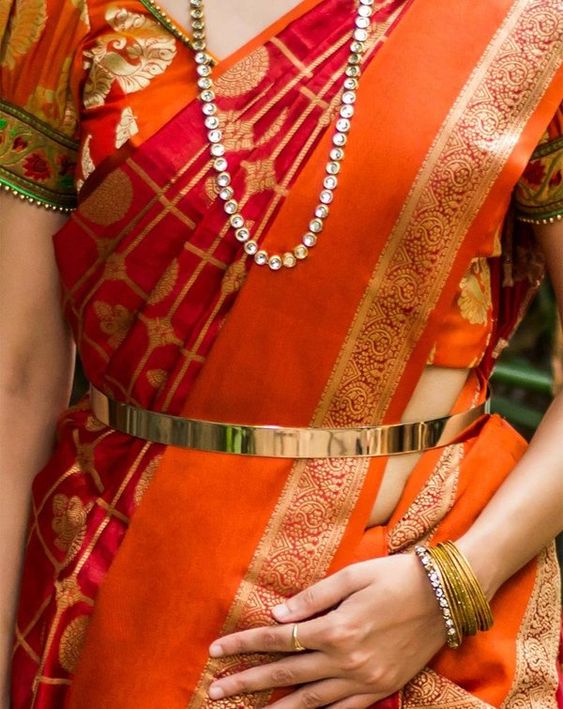 This Kamar bandh design is a very simple one, but it looks very gorgeous.
Kamar bandh ke design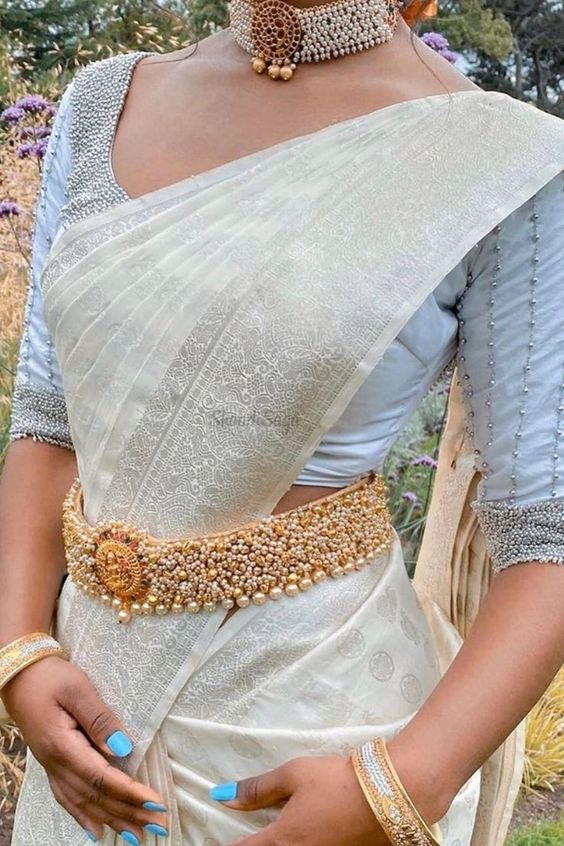 This pearl and golden combination of belly chain gives a unique look. For this go for simple saree designs.
Kamarband gold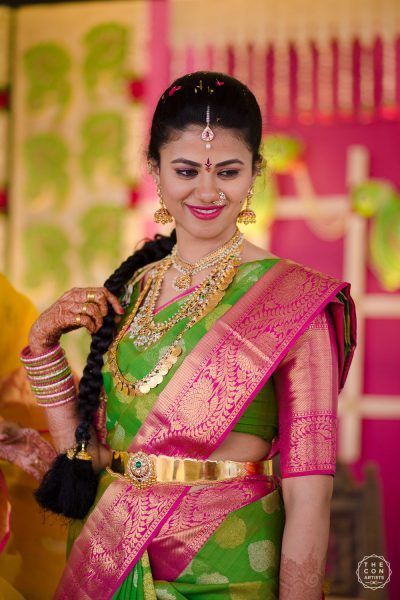 This type of Kamar bandh creates a bridal look. Here in the middle one design is given and the remaining part of the belly chain is simple as it is.
Bridal Kamarbandh Design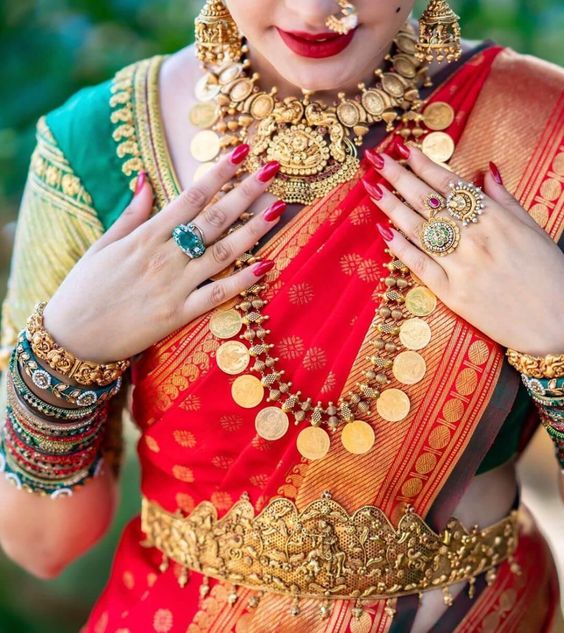 If you want a gorgeous look at your wedding then go for this type of Kamar bandh design. For this kind of Kamar bandh you need to wear heavy jewelry too.
Latest Bridal Kamar Bandh
Kamarband for saree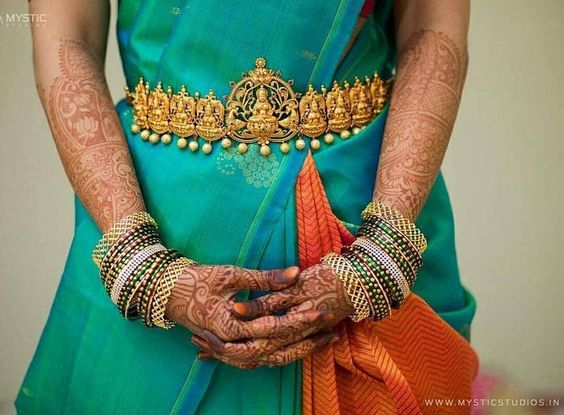 Designer Kamar Band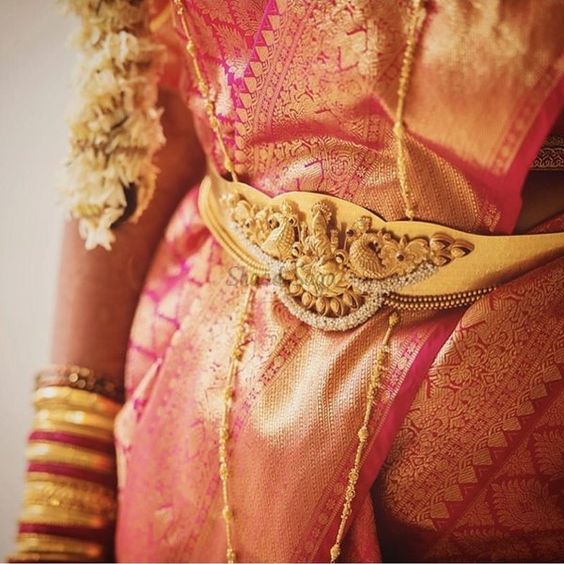 Conclusion:
We hope you have enjoyed our Latest Kamar Bandh designs for your wedding ceremony. If you like this design share it with your friends. Don't forget to visit us again to get more updates.