60+ Trendy Diwali Mehndi Designs 2023
We all are so curious about celebrating Diwali, which is known as the 'Festival of Lights', that we give more importance to it than other festivals.
It illuminates our lives with its magical lights, and we celebrate this bright festival of lights with great fervor, as it represents the victory of light over darkness.
To celebrate this beautiful festival of Diwali, you can make it even brighter with Mehndi designs. This Mehndi design will add extra charm and glamour to your completely traditional look. Mehndi designs are a great way to feel the essence of celebration and festival.
Women prefer to apply mehndi before starting the festive celebrations; Applying mehndi during festivals is always believed to bring us good luck, health, and prosperity.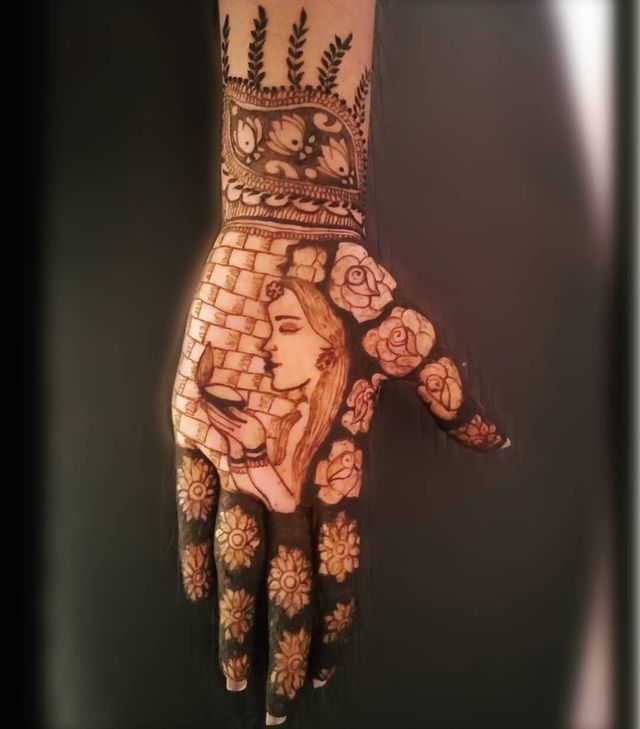 Here one woman is holding Diya and looks fabulous. That shading and lotus designs gives more glamour on this picture.
Here some stars and diyas are hanging, and some small diya pictures attract the whole hand.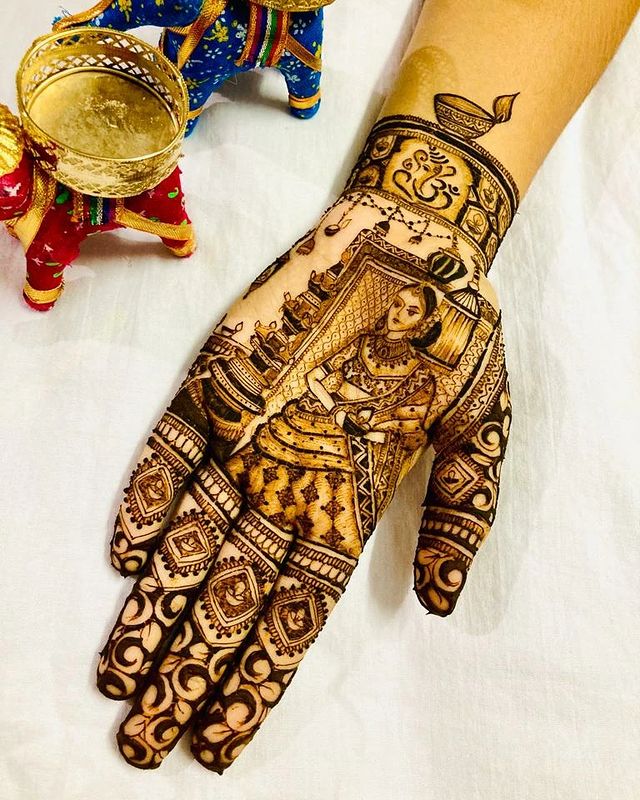 Beautiful woman holding diya in the house looks gorgeous, and it looks like a palace image due to the attractive power of diyas.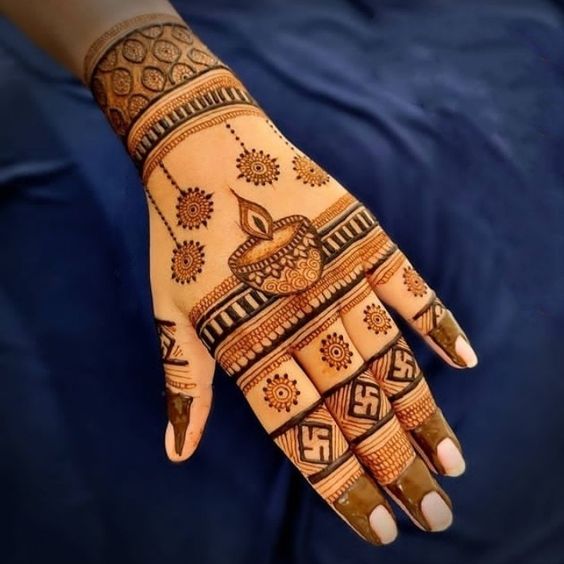 The big diya in the middle of the backhand is attractive and some flower-type designs are hanging beside that diya. And those Swastik symbols create a whole festive atmosphere.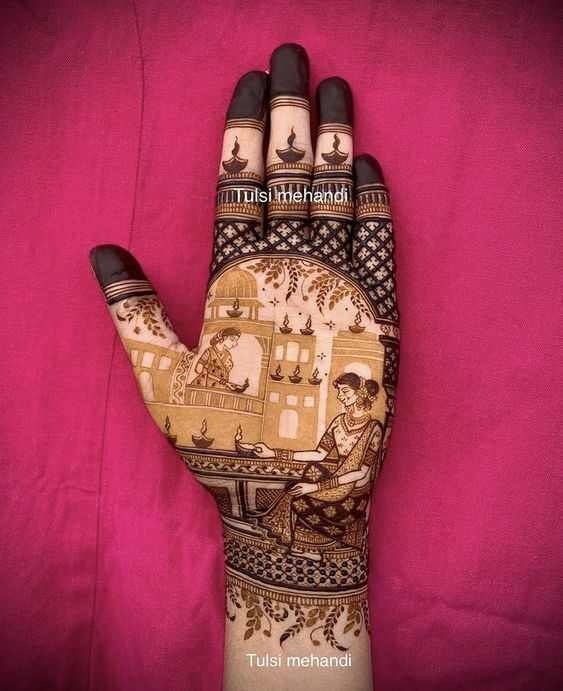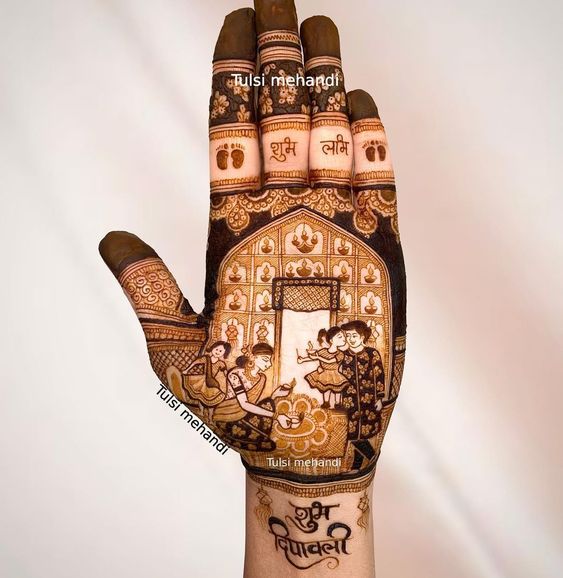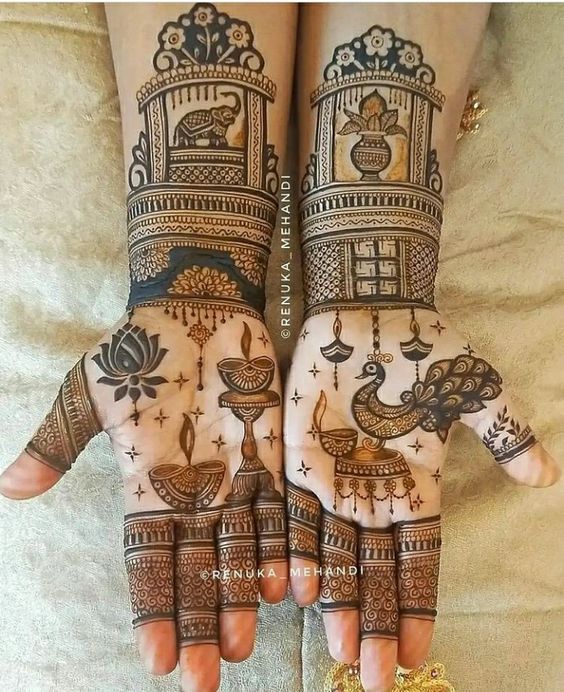 This Diwali-inspired pattern has 'Diya' and 'Peacock' designs in the middle. This pattern is suitable for women who want to choose a simple and attractive mehndi design for Diwali.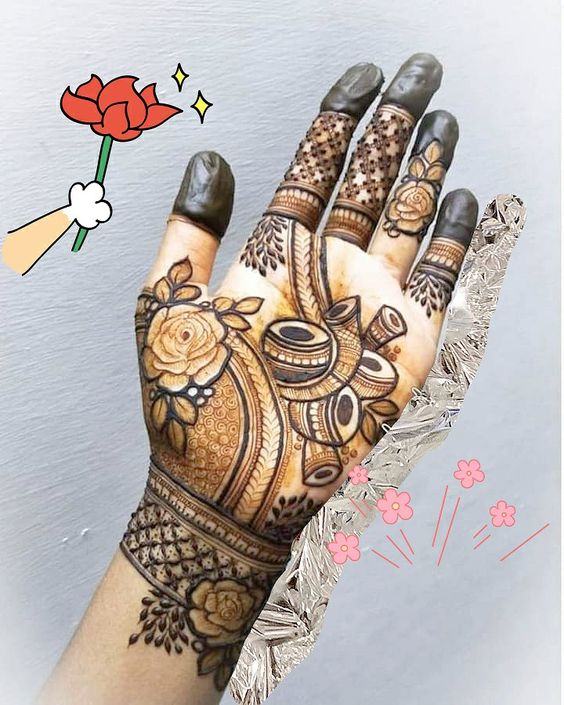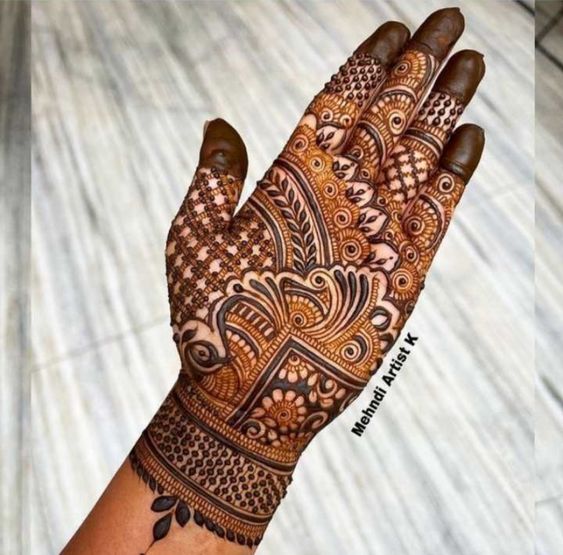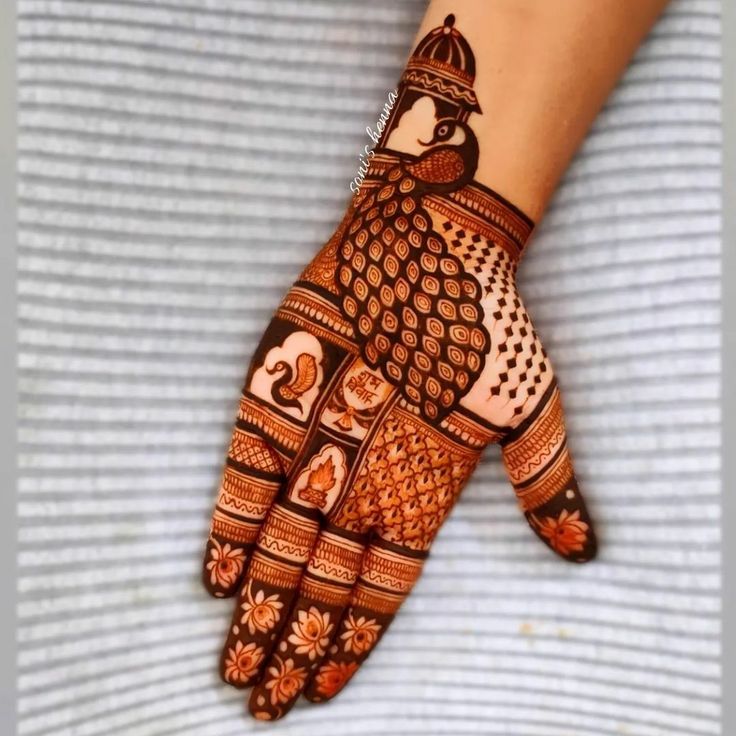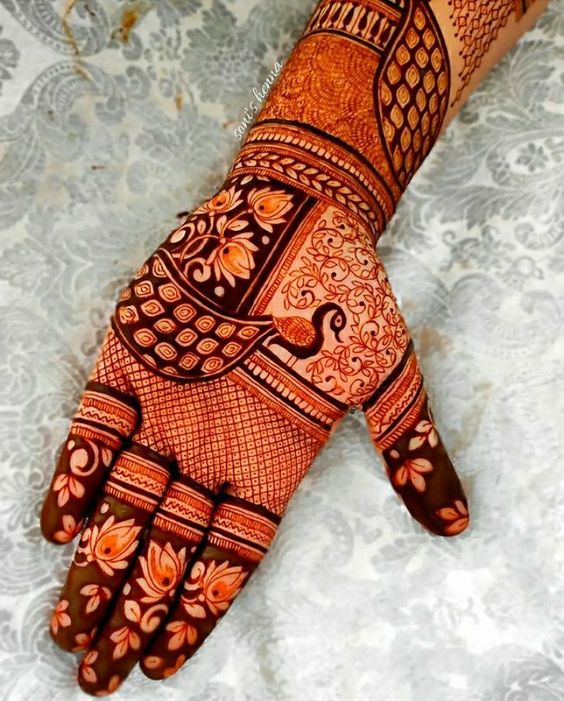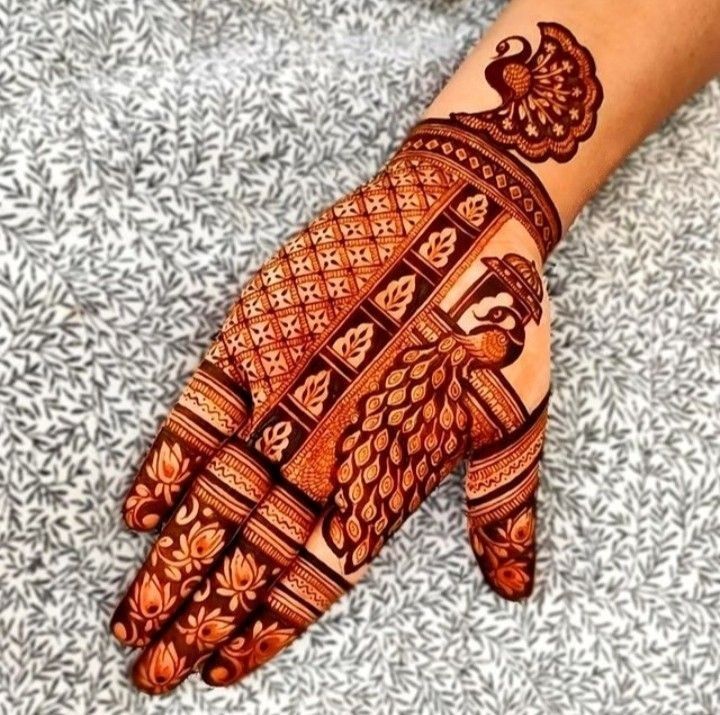 This peacock design is very famous in the mehndi designs. Lotus designs and peacock designs are good combination in the mehndi designs.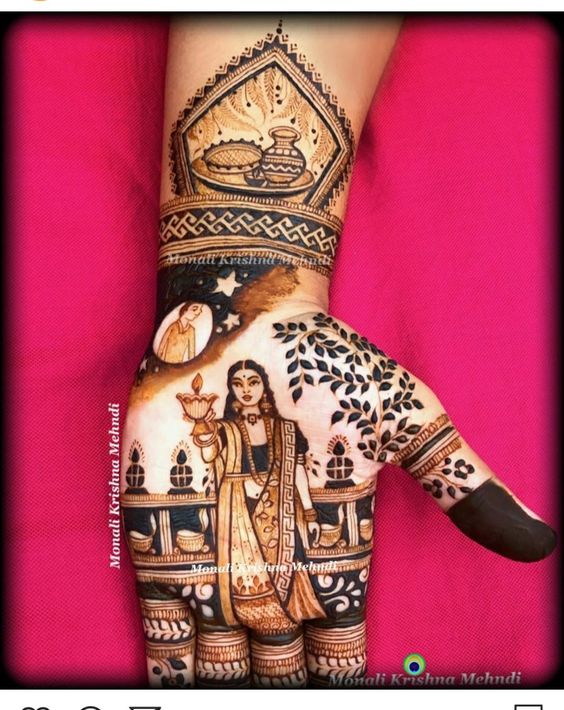 This beautiful woman is wearing different gorgeous jewelry and holding diya in her right hand, the plant picture in the background gives extra vibes to the image. It gives the full of diwali festive look overall hand.