Hey Brides, today we are sharing Trendy Kanchipuram Saree For Bride. If you are searching for trendy kanjeevaram sarees for your wedding, then check out this post.
Kanjeevaram sarees are famous trending sarees in the saree world. There are so many varieties of designs that can be seen in the kanjeevaram saree.
Floral patterns, such as lotus and jasmine, are a popular choice for Kanchipuram silk sarees. They are often intricately embroidered with zari thread and have an elegant look. Temple borders are another popular design that features intricate motifs and patterns inspired by Hindu temples. These sarees are often red or maroon in color and have gold zari work.
Paisley patterns are a classic design in Kanchipuram silk sarees. These sarees are known for their intricate and elegant paisley patterns that are usually done in gold zari work.
You might hear about animal motifs, such as elephants and peacocks are also popular in Kanchipuram silk sarees. These sarees are often brightly colored and feature intricate gold zari work.
Dual-color Kanchipuram silk sarees are also in trend nowadays, where in the saree is woven in such a way that it has two different colors pallu and body. Pure Zari sarees are also in trend, where the sarees are woven only with Zari thread, no silk thread is used.
Kanjivaram saree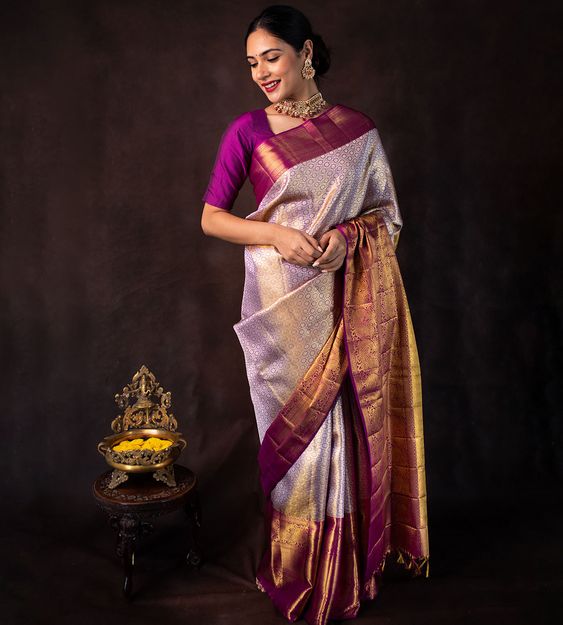 Kanjivaram silk saree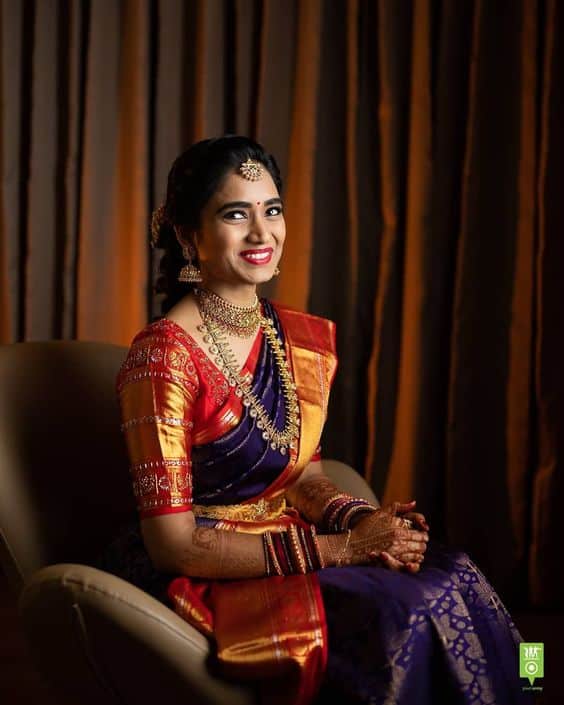 Pure kanjivaram saree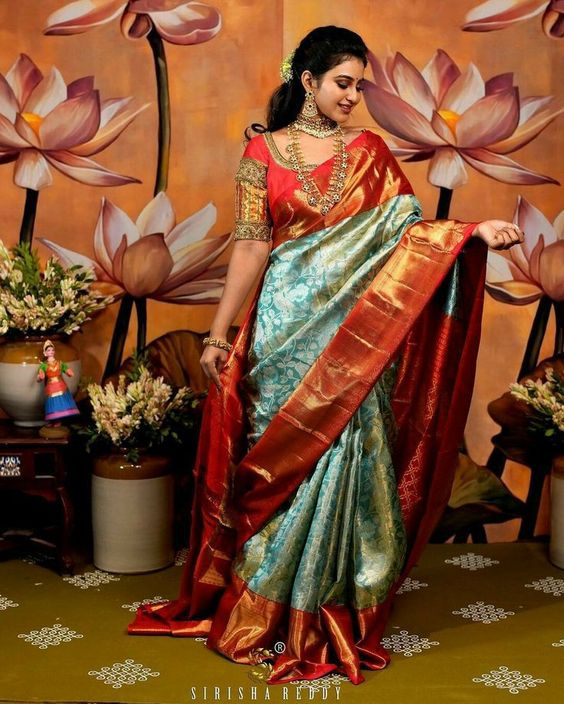 Kanjeevaram sarees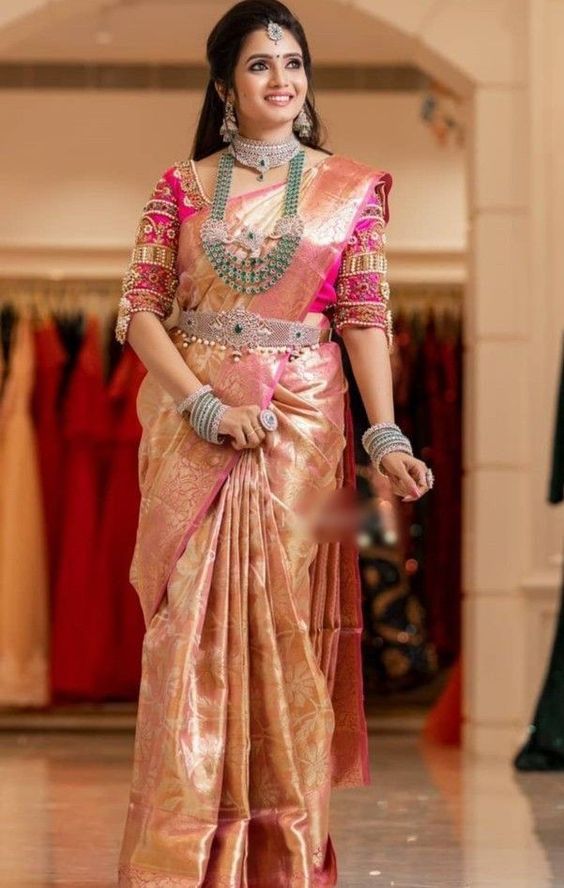 Kanjivaram sarees photos
Trendy Kanchipuram Saree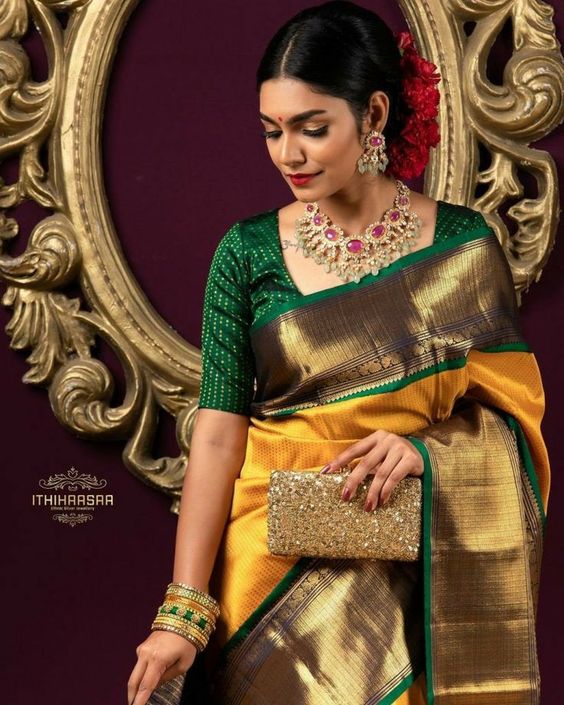 Latest Kanchipuram saree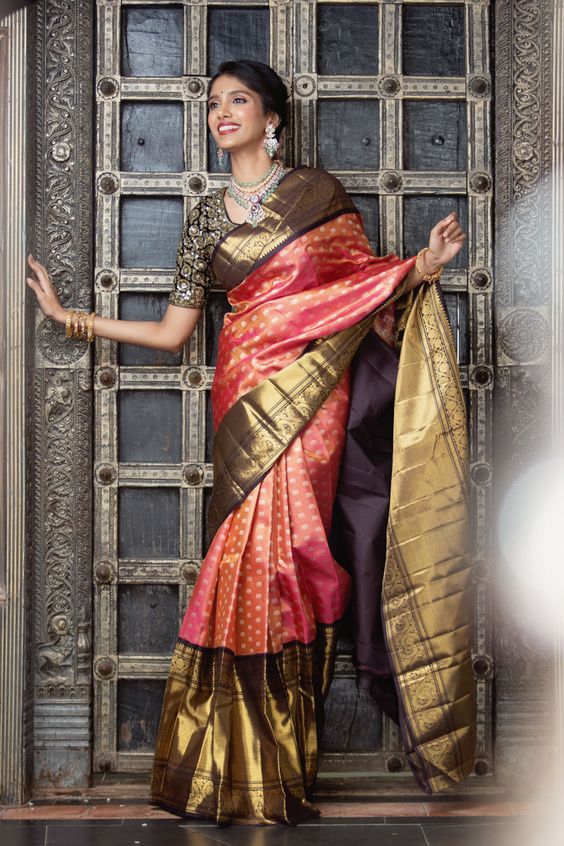 Bridal kanchipuram saree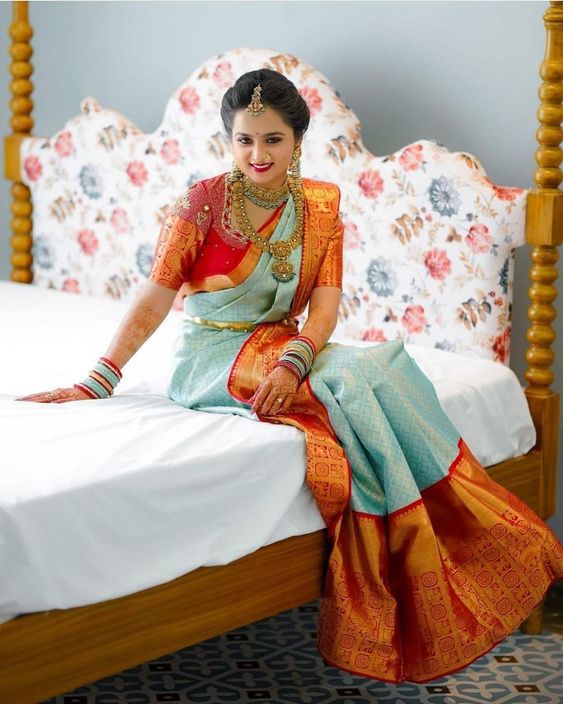 Beautiful Kanjeevaram Saree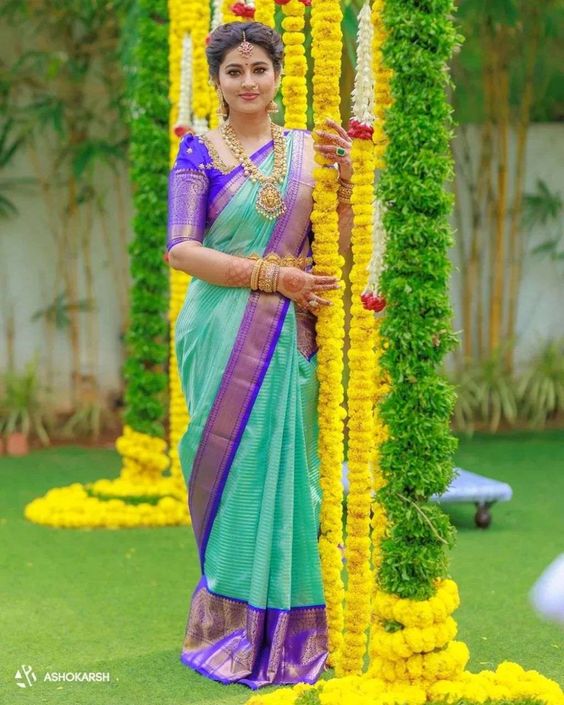 Wedding Kanchipuram saree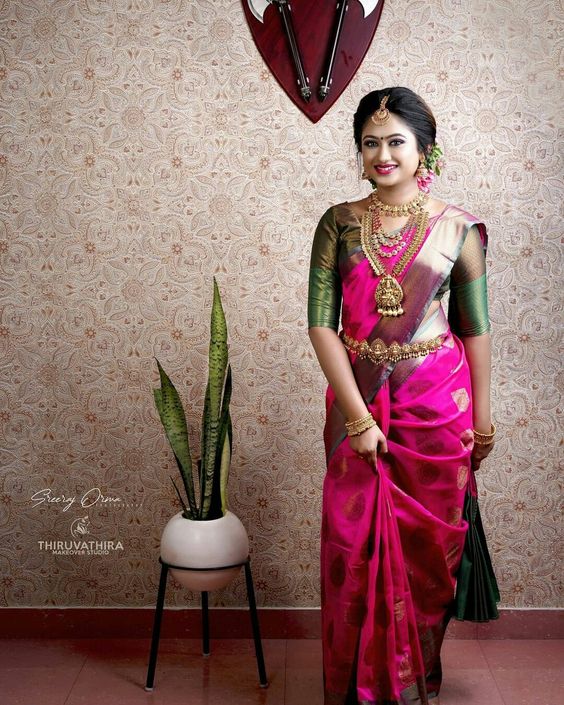 Conclusion:
Hope these gorgeous sarees provide you beautiful bridal look. Dual and floral sarees are trending now, so if you want to be unique then you can go for that.