Among the many design motifs, you'll find smiley faces and similar emoji-style icons for unique and fun designs. This nail design is a symbol of happiness and cheerfulness that can be used in our life.
A cute smiley face nail art is one way to exude positivity and happiness in any of us. Our smile reflects the tone of a kind of conversation. Smile not only boosts our spirits but can also change our mood. A small smile is enough in difficult situations, it can be a weapon for us.
As we all know the classic smiley face is in everything from advertisements and marketing campaigns to beauty and fashion trends. We are sharing some smiley face nail designs here, scroll down for more designs.
Nails with smiley face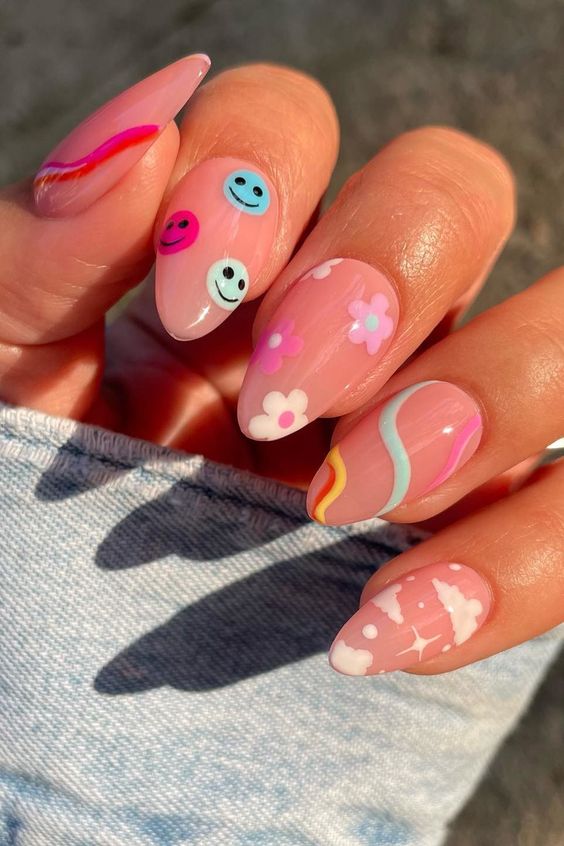 Trippy smiley face nails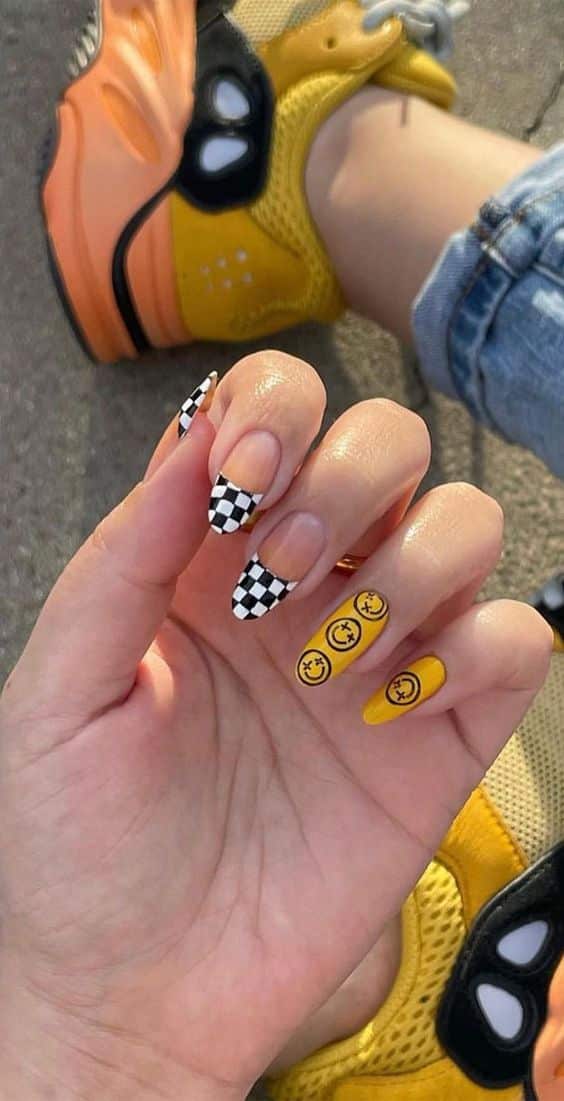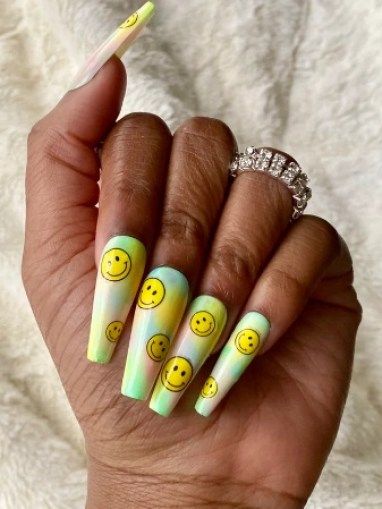 Smiley face French Nails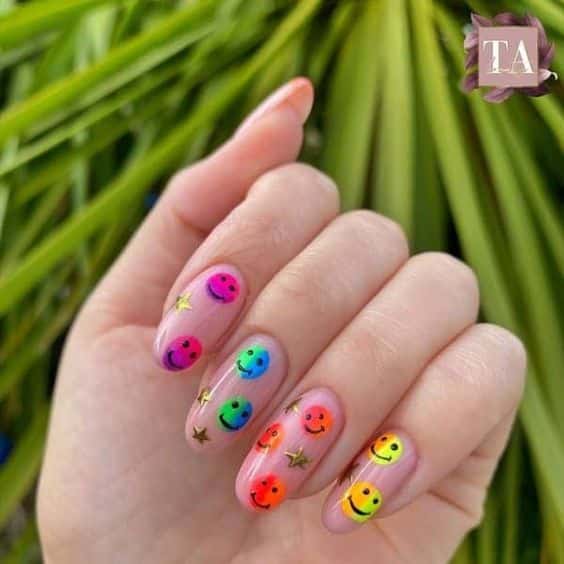 Smiley face on one nail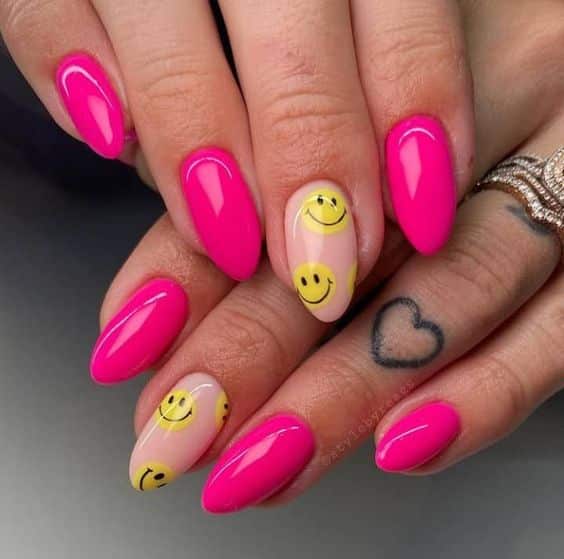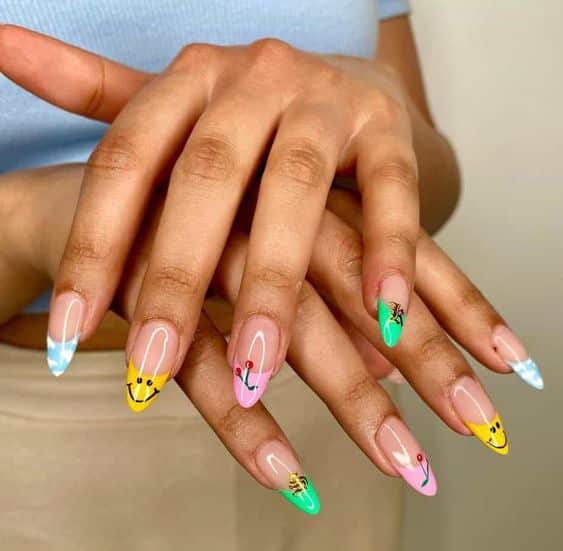 Nails With smiley face On ring finger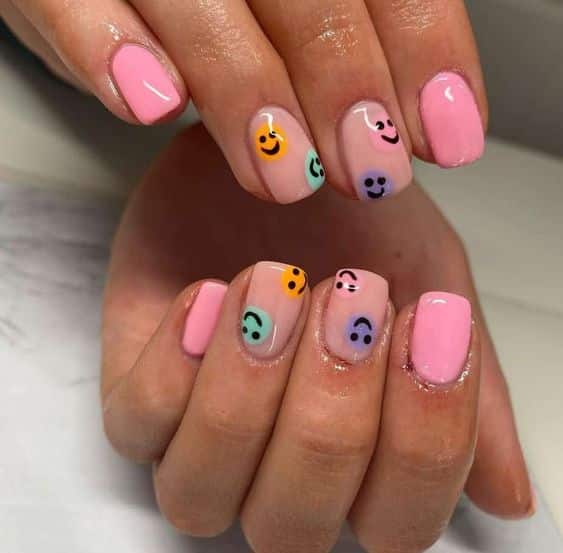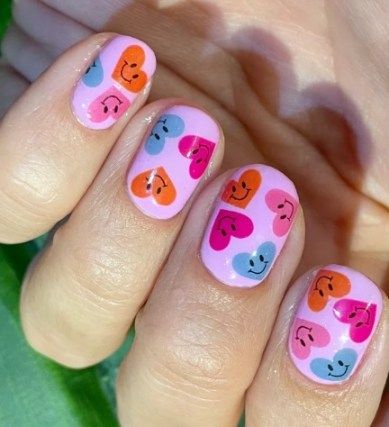 Smiley face with nails meme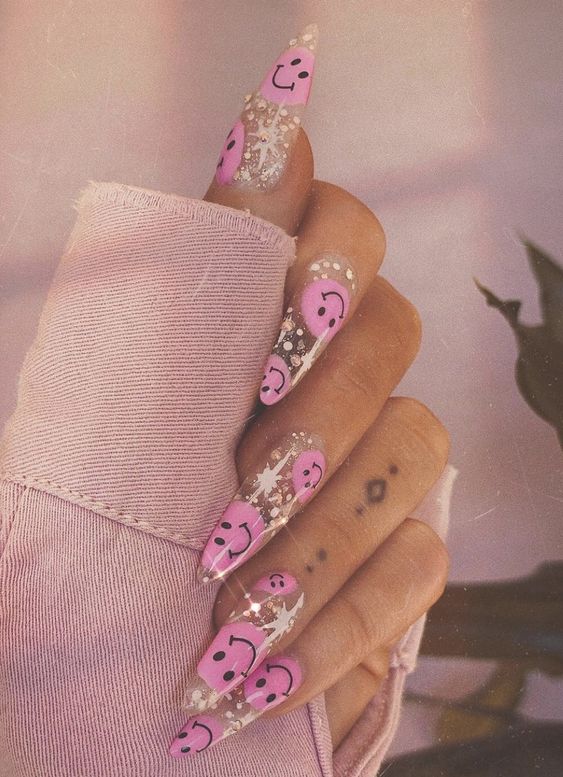 Smiley face nails 2022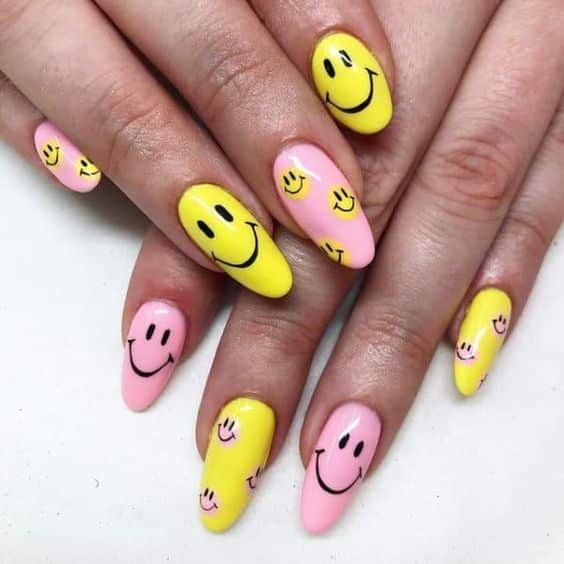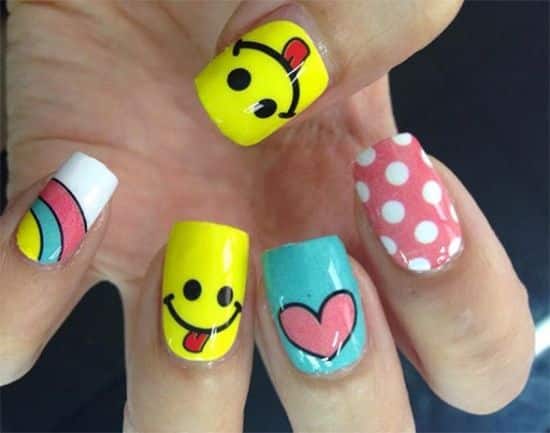 Smiley face nail stickers